Enhancing workplace health with Buro Mentor chairs
In July 2022, the Australian Physiotherapy Association (APA) took a proactive step to improve workplace health by revamping their office.
The APA partnered with Michael Greaves and Associates to implement changes that align with their goals and values, focusing on ergonomic seating through the installation of Buro Mentor chairs and standing desks.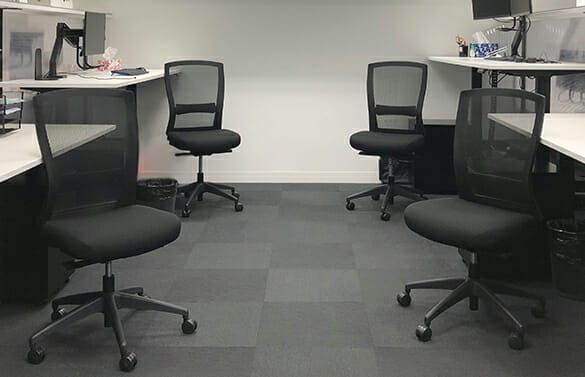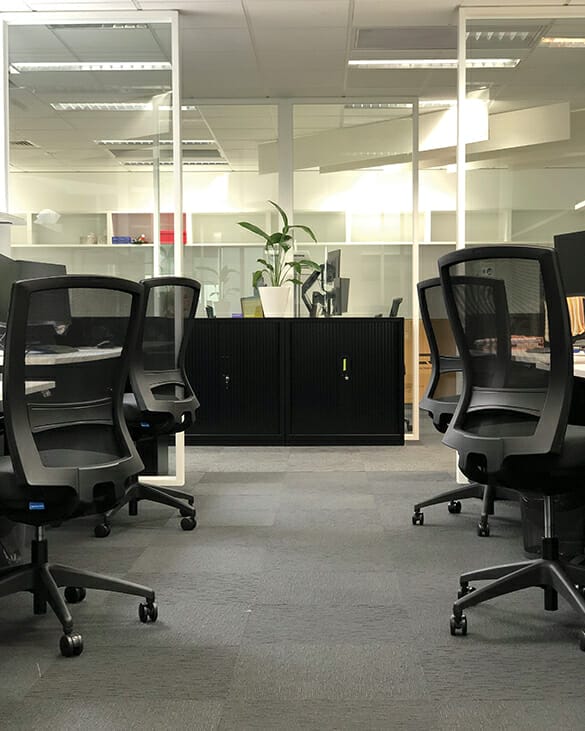 Outdated office and staff wellbeing
The APA's national office had not been updated for over 15 years, falling behind the ergonomic requirements of a modern workplace. Recognising the importance of staff wellbeing, the APA decided to bring a fresh look to their office and incorporate new chairs and desks. Working with outdated equipment that did not support a healthy body contradicted the Association's commitment to Occupational Health.
Promoting wellbeing with Buro Mentor chairs
To achieve an effective ergonomic office that promotes wellbeing, the APA upgraded their workspace with 72 Buro Mentor chairs and standing desks. These chairs are endorsed by the Australian Physiotherapy Association, gaining recognition for their unique Buro Dynamic Intelligence™ technology. This technology surpasses traditional manual lever adjustments by intuitively responding to the user's body weight and size, promoting a neutral spinal position, and reducing spinal fatigue.
Revamping the office and boosting team culture
The introduction of the Buro Mentor chairs aimed not only to improve seating ergonomics but also to inject life into the workspace and enhance the team's sense of empowerment. The positive feedback from staff members thus far indicates that the chairs meet all the requirements set by the APA. In a modern hybrid office environment where multiple individuals may use the same chair, the Buro Mentor's Dynamic Intelligence™ saves time and effort by adapting to each user's needs without compromising ergonomic support.
Benefits of Dynamic Intelligence™
The Buro Mentor chairs with Dynamic Intelligence™ offer several benefits, including:
Promotes ease of movement for joints.
Improves musculoskeletal comfort.
Enables easy flexing and stretching of muscles.
Encourages circulation.
Supports easy breathing.
Enhances alertness and productivity.
Increases vitality and energy levels.
As workplaces continue to evolve with flexible structures and schedules, the importance of adaptable designs like the Buro Mentor chairs becomes evident. The APA's decision to prioritise workplace health through ergonomic seating contributes to a healthy and productive environment. By incorporating Buro Dynamic Intelligence™ technology, the association ensures that staff members can enjoy the comfort, health benefits, and increased productivity that these intelligent chairs provide.