To enhance productivity, comfort, and creativity within the workplace, Koplus are devoted to delivering only the very best office pods on the market.
Not your typical wooden furniture, Koplus soundproof office pods are a masterpiece of metal and glass construction. With a lifetime warranty and smart features, Koplus pods can adapt with a business as it grows or moves. Rather than investing in meeting rooms, pods are an innovative solution for any space. Koplus office pods are a smarter choice for teams who mean business.
Workin' on dreams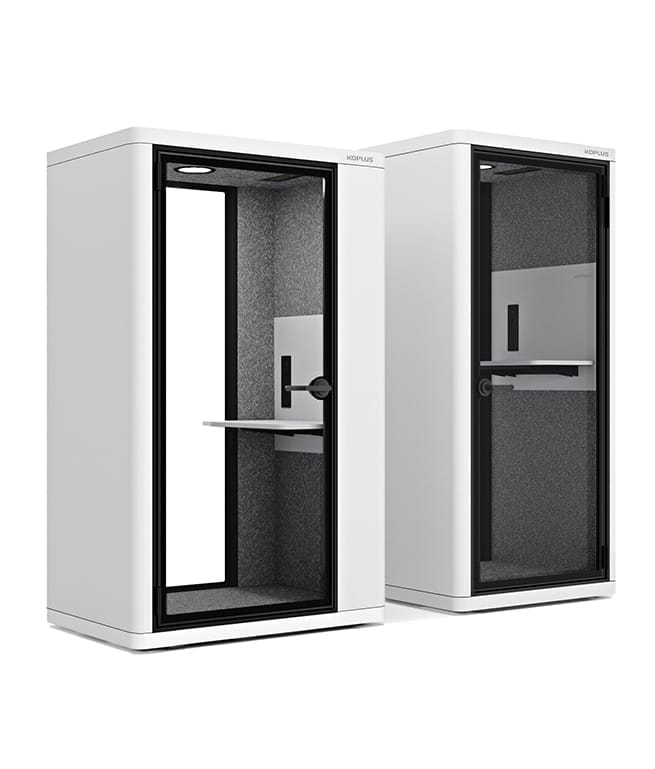 What more could you want?
Acoustic Solution
Made with class-leading soundproofing materials and structural detailing to mitigate noise.
Automatic Lighting
Milli features a motion sensor that turns on the booth lighting upon entry, providing a smooth transition experience between different spaces. The light then automatically turns off when not in use to conserve energy.
Ventilated Space
Custom-designed airflow vents provide constant natural air circulation. Both Milli Sit and Stand have a controlled airflow of 30.8 m3/h.
Built-in Charging
User-friendly charging ports placed at table level for easy access.
UL and CE certified charging station with two AC outlets, two USB chargers and one CAT-6 port.
Input: 110-240 VAC, 10.1 A, 50-60 Hz.
Output: DC 5V, 2.1A.
Sustainable Interior
Eco-innovative Polyester (PET) Acoustics Panels installed in all the Milli range.
SCS Global Services Recycled Content Certified PET interior uses a minimum 50% post-consumer recycled polyester staple fibre content.
Koplus Office Pod Collection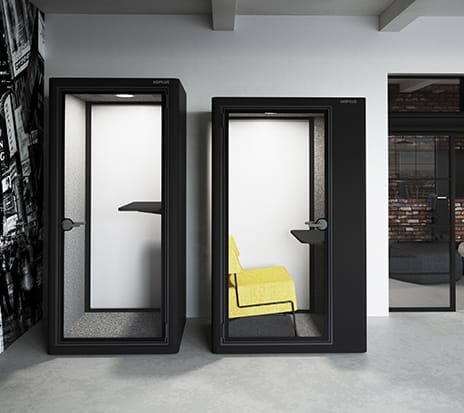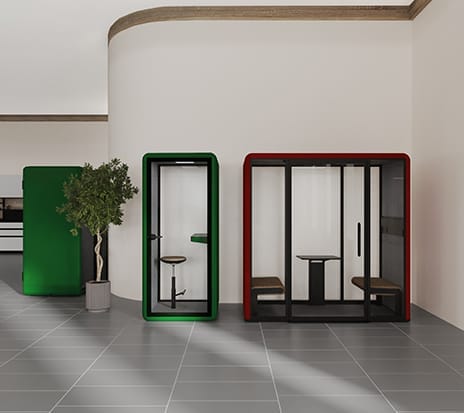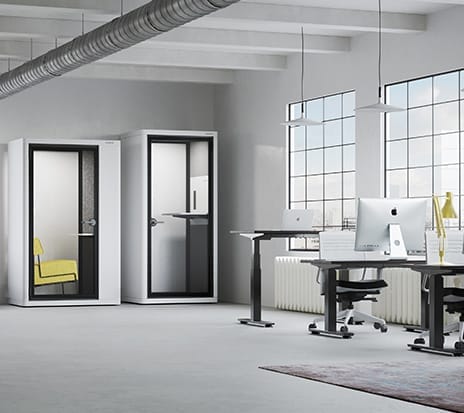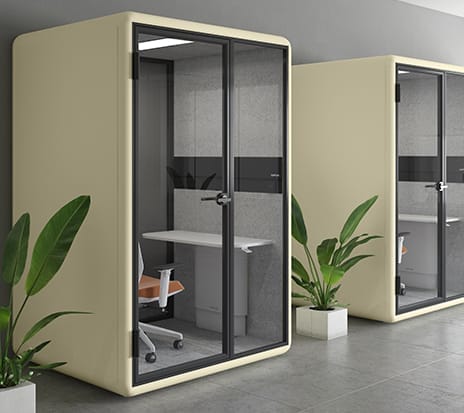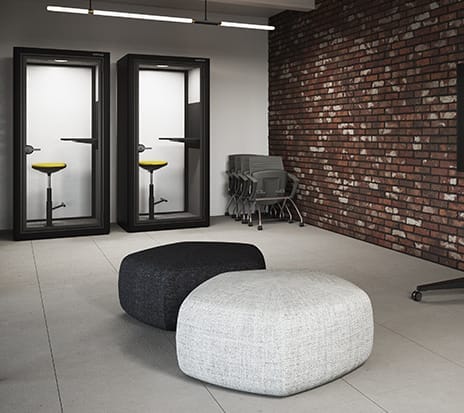 Koplus office pods include the Milli Sit and Milli Stand, along with the extensive Kolo acoustic collection. This Kolo range is designed to offer a protected environment to speak in private or to focus on work. Kolo is the solution to blocking out disturbance and to boosting productivity in any modern workspace. Whether you're in need of a single booth, studio booths, or a meeting booth, explore the full range.
Our team and trusted partners can help you find the perfect seating solutions.
Find a reseller
Find a store near you for workplace or home office chairs, commercial interior fit-outs, or healthcare and aged care seating.
Shop online
Choose to shop online from a range of our trusted online Resellers that stock our products.
Find a showroom
Drop into one of our showrooms to talk with an expert, see and test our products in real life.