The physical impact of ergonomic seating
Ergonomic chairs improve physical wellbeing by encouraging optimal posture and freedom of movement to help prevent injury and maintain vitality. When the physical body is well supported, you can experience improved circulation, reduced body pain, ease of movement and breathing. Our chairs are highly adjustable for a tailored fit and endorsed by healthcare professionals.
With Buro you can be sure to find a chair that's literally got your back.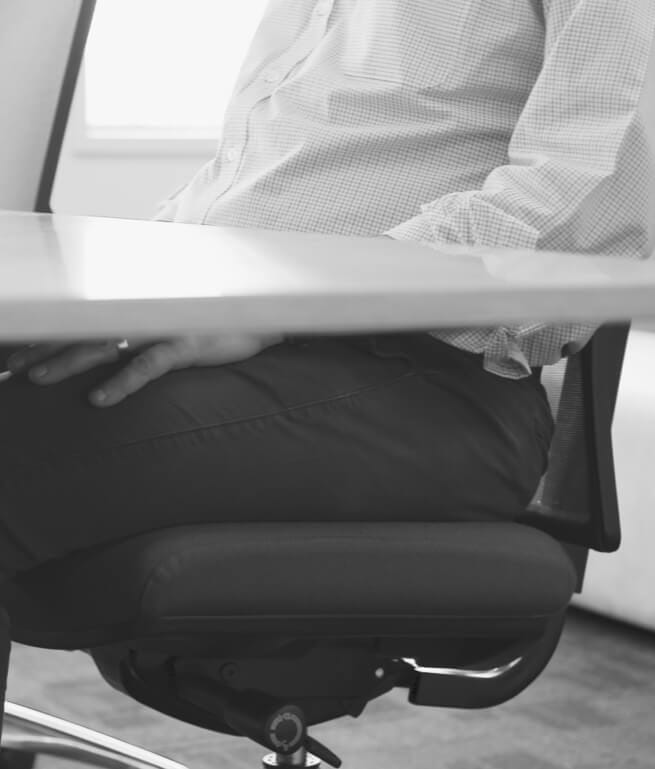 The ergonomic mind-body connection
When the body is at ease, the mind often follows. There is ample evidence to support the fact that ergonomic seating not only enhances physical wellbeing but also generates the conditions for increased alertness, clear decision making and overall productivity. The distractions of physical discomfort drain our energy and draw us away from the task at hand. Buro's ergonomic desk chairs are designed to support performance at work, home or school through intelligent, human-centred design. Now that's smart!
Our office chairs are assessed by Ergonomist and Osteopath, Andrew Wilson. You can read the ergonomic assessments on the product pages to ensure you're getting the healthiest match of chair for you.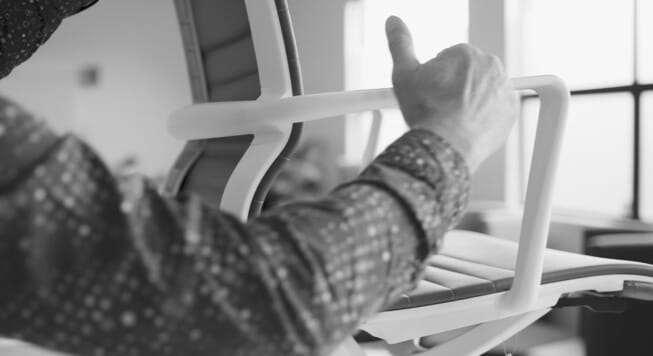 Approved by health care professionals
We know a lot about chairs, but we want to ensure our design and manufacturing incorporates expert understanding of what people's bodies need to truly sit well. That's why in 2020, we partnered with the Australian Physiotherapy Association (APA). Our selection of APA endorsed ergonomic office chairs undergo stringent testing, which means we are always on the leading edge of creating seating that truly sets people up for success and wellbeing.
Health care professionals identify that buying an ergonomic office chair is the first step, it's just as important to adjust your chair correctly to suit your body. Watch our video tutorials on our Tune your Chair page to ensure your computer chair is set up to support your optimal posture and wellbeing.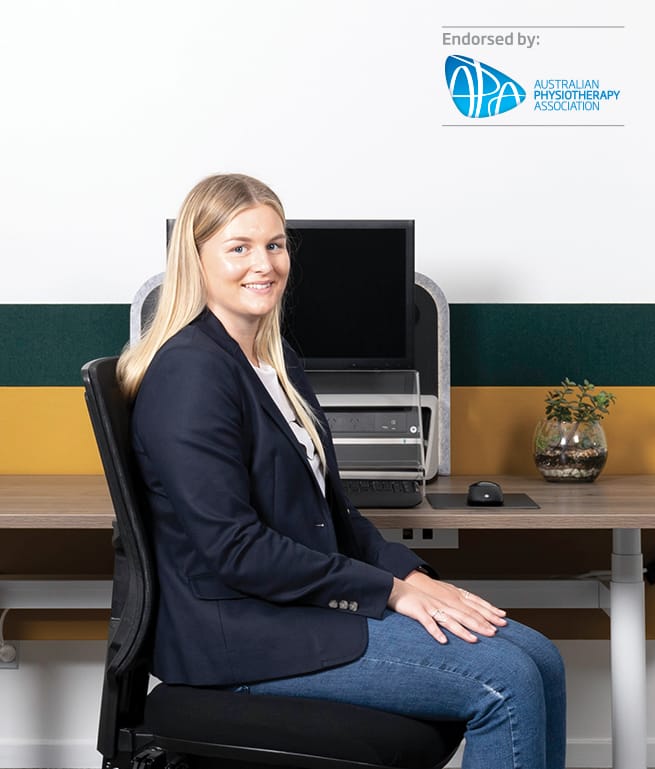 World class design, materials and smart technology create seating solutions for a changing world by advancing work and learning spaces.
Quality seating that looks as good as it feels with customised options and expert knowledge to create a unique look for any space.
Specs matter and we've got them covered. Relax knowing your furniture is strong, safe, sustainable and meets the highest international standards.