The Centre for Creative Industries at St Andrew's Lutheran College is one building housing a variety of speciality subject areas dedicated to design, innovation and manufacturing across a much wider range of industries.
The Centre for Creative Industries at St Andrew's Lutheran College was initiated due to the need for a larger space as the college had outgrown their existing Manual Techs premise and it wasn't meeting the requirements of the curriculum anymore. 
They needed to build something better and bigger that housed multiple speciality subject areas including: film and TV, digital technology, fashion design, business, robotics, manual arts, engineering and a main arena for larger gatherings. 
The design needed capacity to be flexible in the space while having enough specificity to have highly specified subjects happening in certain areas.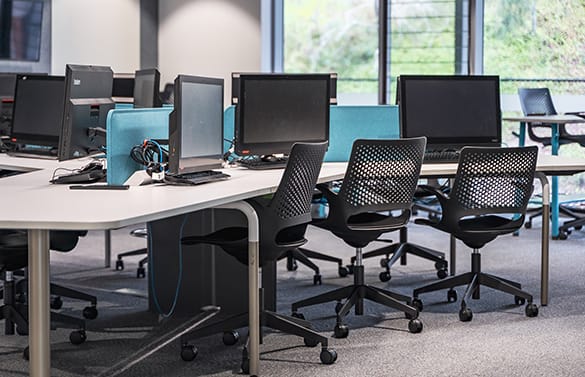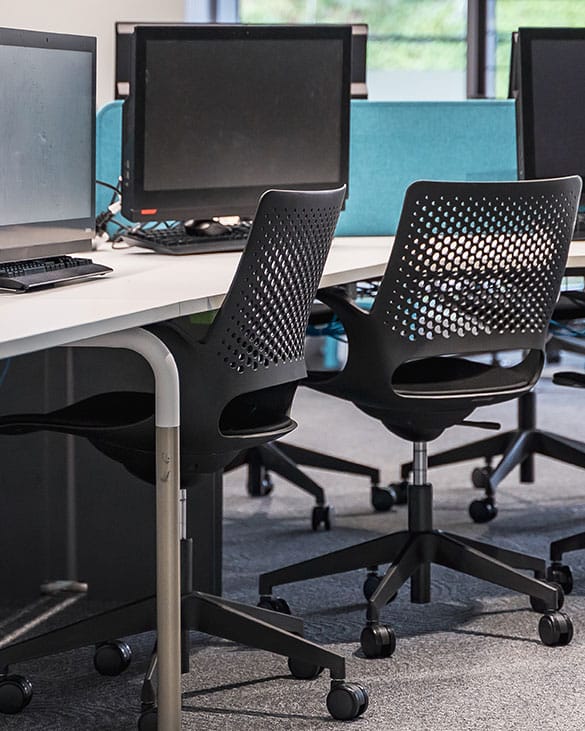 Classrooms are continuing to rapidly evolve, particularly in the last three years. There are now a number of focal points in a classroom. With these evolutions it's imperative that learners are able to view multiple focal points, so chairs need to be a variation of heights, with swivel mechanisms and move on castors. 
ARKI Environments provided innovative solutions to the teaching and learning spaces and supplied the furniture to create flexible adaptive education environments. They worked with Burling Brown architects, laying 3D models of the furniture into their conceptual designs. They supplied prototype furniture for six months prior and got the students engaged in the decision making process by testing the chairs and stools and giving feedback about ergonomics and practicality which informed St Andrew's initial purchase.
The building features a range of Buro furniture including; Konfurb Harmony chairs, Konfurb Fly chairs and Buro Revo stools. The seating is durable and adaptable to keep up with the changing needs of students and staff in the innovative educational environment.
Flexibility was a key requirement for furniture in the digital technology space. Konfurb Harmony chairs and Konfurb Harmony Drafting chair give flexibility creating areas with provided computers as well as spaces where students bring their own laptops and access power. The Konfurb Harmony is an active seating office chair that is designed to improve posture by encouraging natural movement and flexibility. The featured active seating technology make it a great chair for schools, as students are always changing which chair they use, it means they don't need to fuss over manual levers to adjust the chair, instead they can achieve optimal posture effortlessly.
The Konfurb Harmony Drafting chair features an architectural base, making it a great option for a bar height table, while still providing ergonomic support and multi-directional movement to support learning.
The Konfurb Fly Sled Barstool mirrors the human body and its needs and is built to withstand the demanding use of students. The barstools allow for a variation of sitting heights within the learning environment, which supports different students learning styles. Some students learn better when sitting, some when standing, and some as leaners on barstools.
Similarly, the new Centre for Creative Industries at St Andrew's Lutheran College uses Buro Revo stools. The stools come in three different height range gas lifts and architectural footrings, creating an option for sitting, perching or working at standing height.
The fitout is a leading example of flexible seating that's inspiring and promotes learning in an ever-evolving environment.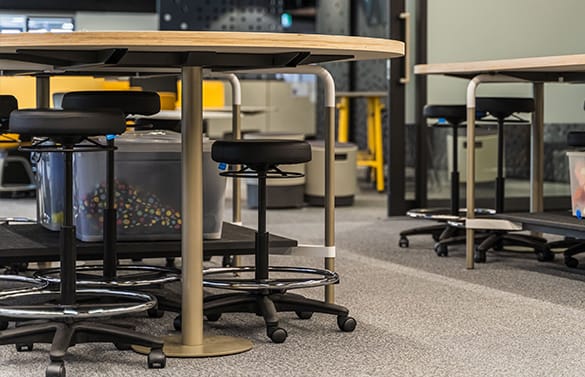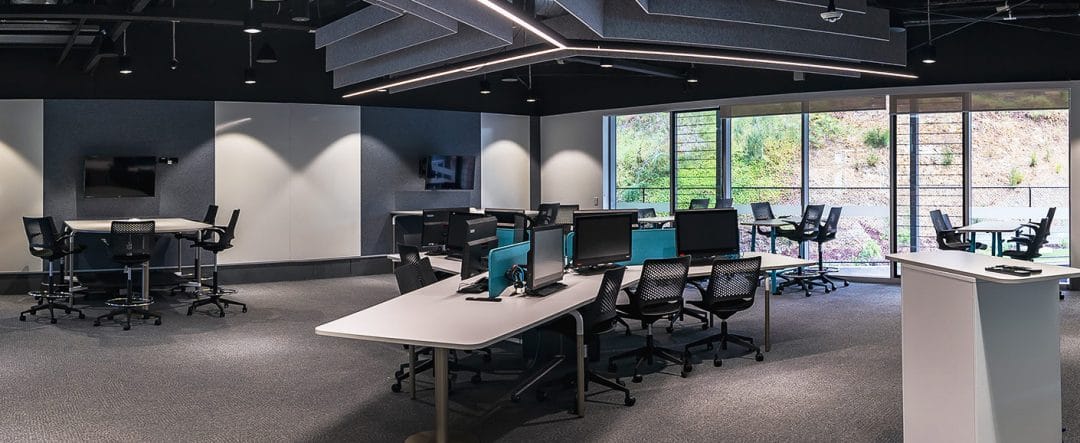 The ways we teach and learn are always evolving and so are the spaces we do it in. Buro Seating educational seating offers a huge variety of options to meet the needs of different educational models. From solo study to traditional classroom formats, communal work, meetings and breakout spaces.
Check out our Buro Seating, Konfurb and Mondo ranges for education seating solutions.