The modern office is more than just a place for employees to work; it's also somewhere for people to collaborate and socialise. As our working patterns change, adaptable office design is becoming increasingly important, and modular seating has emerged as a popular option for organisations keen to make the most of their space. 
Whether you're looking to spur collaboration, make the office more sociable, or give your employees more flexibility, modular furniture is the perfect fit. 
Here's how modular seating works, and why it can be so effective in your workplace:
What is modular seating?
Modular furniture is designed to be flexible for different tasks. The term modular means it is made up of individual pieces that can be customised and combined into something larger, or reconfigured to meet different needs.
You've probably noticed modular furniture in hotel lobbies, educational environments, and office buildings. It's designed to be versatile, comfortable, and stylish, and can be used to create a private work nook or for collaborative areas.
Incorporating modular seating into your office can create a more dynamic environment and foster creativity, which is great for thinking up the next big idea or problem-solving together.
Modular soft seating can help to foster workplace culture by creating more spaces for socialisation and collaboration. 
Konfurb Eightby4 Series (featured right).
How does modular seating work? 
A modular furniture set consists of individual pieces that can be combined into different configurations. The components can be used to create different shapes, sizes, and layouts. 
A modular furniture set can include ottomans, soft furniture, booths, and stools. Each piece should be easy to move, comfortable, and simple to clean and maintain. The furniture can inspire collaboration or provide a peaceful place to focus. 
Why is modular furniture great for office spaces?
Versatile
Versatility and flexibility are the main strengths of modular office furniture. A group of workers could combine stools and booths to hold an impromptu private meeting, or gather some stools and ottomans together to kick-start ideas in the open.
Sociable
Adaptability makes modular seating an excellent choice for modern offices. Modular office furniture can encourage social interactions in the workplace, providing the perfect antidote to years of remote working and Zoom calls.
Aesthetics
Modular seating is highly customisable. You can mix and match colours and fabrics to create a seating setup to suit any design preference, bringing something different to your office environment. 
Collaboration
Modular seating can lay the foundation for a new-look, modern office, setting the tone for collaboration, teamwork, and great ideas.
By using seating designed for collaboration, organisations can entice employees back to the office, away from remote working, and rebuild their team culture.
Remote workers want a reason to commute — provide them with communal, collaborative spaces and give your office a post-pandemic refresh.
The Konfurb Eightby4 modular seating is versatile, each piece easily moved to create different workspace layouts. 
Three questions to ask yourself before choosing modular seating
Enticed by the idea of a modern modular office space? If you're interested in modular seating, here are some key design aspects to consider:
1. What do your staff need?
What tasks do your employees do each day? How often do they collaborate or sit at their desks? All of these questions should inform your design choices.
2. How much room do you have?
Ensure you make the most of your space. Consider the number of employees you have and where you could place modular seating. The last thing you want is clutter.
3. How do I want it to look?
Colour, fabrics, shapes and sizes will all contribute to your modular seating environment. Complement your existing office design and create a cohesive look.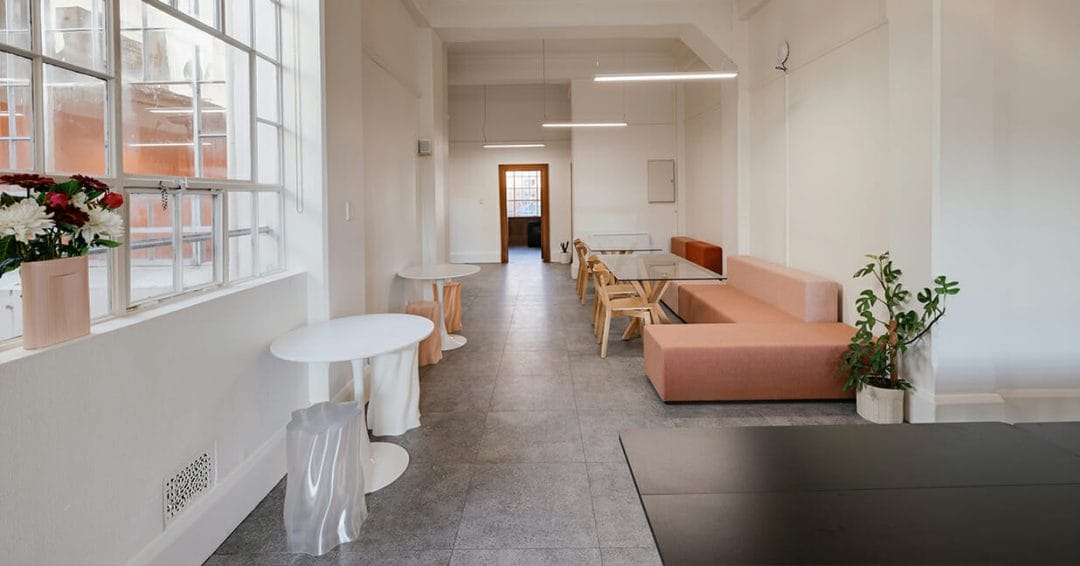 Our modular seating — and how it can be used
As leaders in seating design, Buro has a wide range of modular seating to inspire collaboration in the workplace.
Konfurb Star Family
The Konfurb Star Family is perfect for boosting creativity, featuring mini-booths for focus and ottomans for sharing ideas. Choose from eight different ottomans, seat and back options and custom fabrics to create the right configuration for your space.
Konfurb Block Family
The Konfurb Block Family is a customisable soft seating range that encourages teamwork. There are five different seat and back options to choose from, and custom fabrics to blend into your existing office design. Ideal for activity-based work.
Konfurb Eightby4 Series 
The Konfurb Eightby4 Series is seating design at its most innovative, with geometric shapes that can be combined in a range of configurations. The Eightby4's six individual seats can be slotted together to suit any space or need.
Konfurb Stem
With a 'Y' shaped design, the Konfurb Stem promotes communication and creativity. Available in three different forms, the Stem can be used independently or as a two or three-piece design — ideal for getting the most out of a small space.
Konfurb Halo Ottomans
The Konfurb Halo Ottomans are a series of three soft seating collaborative circle shapes. Flexible seating that adds versatility and style to any office workspace, common space or classroom. Placed together or individually, the Konfurb Halo is durable, functional and easily moved.
All of our modular seating is proudly New Zealand made and can be upholstered in your choice of fabric. Check out Buro's range of modular furniture and ergonomic office chairs to make your workplace more dynamic and productive.