Not everyone has the luxury of a spacious home office, so it's vital to make the most of your small office design layout. Not every home office is made equal. While some of us have access to huge spare rooms with plenty of space for desks, tables, and chairs, many home workers have to make do with a relative broom cupboard. 
Are you a hybrid worker who will be spending more time reporting from home in the future? Or a full-time home worker who will live, work, and play in their office? In this article, we'll share some advice about the best office solutions for small workspaces.
Essential things to include in your home office
When considering your small office design layout, you'll need to think beyond getting a desk and chair. A well-designed home office, however small, can make you more productive at your job. From the early stages of planning, it's essential to get the small details right.
High-quality, ergonomic furniture is a must, from desk chairs to modular seating. Investing in premium furniture will keep you comfortable, free of aches, strains and pains, and prevent back and neck problems from developing over the years.
You'll also need storage; no one wants to be the person with piles of paper stacked up, overflowing your desk space. Buy some decent shelves or drawers that maximise the height of your room and keep your office space neat and tidy. A well-organised room will feel more spacious.
Natural light is another essential for your home office — working in a dark, dingy room will affect your mood and productivity, so try and pick somewhere close to a large window. Not only will your room feel brighter and larger, it'll be warmer in winter.
Space-saving layout tips
With a small office layout design, every square metre counts. Multi-functional furniture, such as desks with in-built storage units, can maximise your space and make the most of a tiny room.
Wall-mounted shelving or cabinets can be handy, utilising vertical space in your office room. Other furniture pieces, such as foldable tables or stackable chairs, can be effective and used for different purposes around the house, freeing up space when required.
You should also consider the traffic flow in and out of your room. Place desks in the corner of your room to ensure people can come in and out of the home office easily.
Your four-step ergonomic desk setup
An ergonomic desk setup will make or break your home office, so you should invest wisely. You'll need to set up your desk, chair, computer, and other accessories properly so you maximise comfort and minimise the risk of injuries.
At Buro, we're experts in getting your setup right — check out our office ergonomics checklist for the full details. Here are four steps you'll need to follow to get your home office right: 
1. Adjust the height of your chair
Sit up straight in your ergonomic desk chair and let your arms hang down by your side. Then, making a right angle at the elbow and keeping your wrists straight, adjust your chair's height so you can comfortably rest your wrists on top of your desk.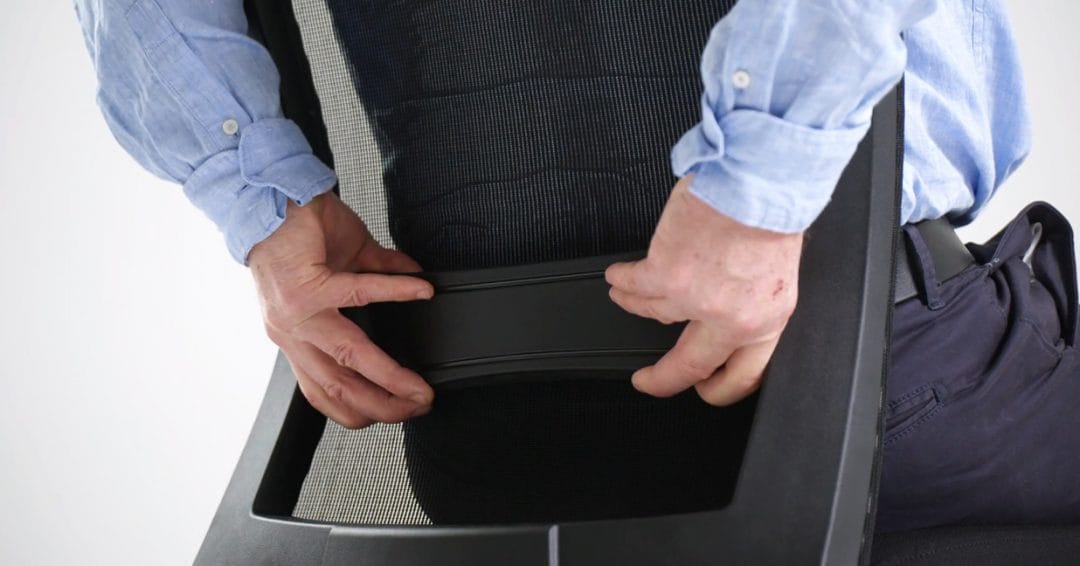 2. Adjust lumbar support
Ergonomic home office chairs often have a lumbar support option. Take advantage of this feature, and adjust the support to assist your back and spine to reduce the risk of injuries.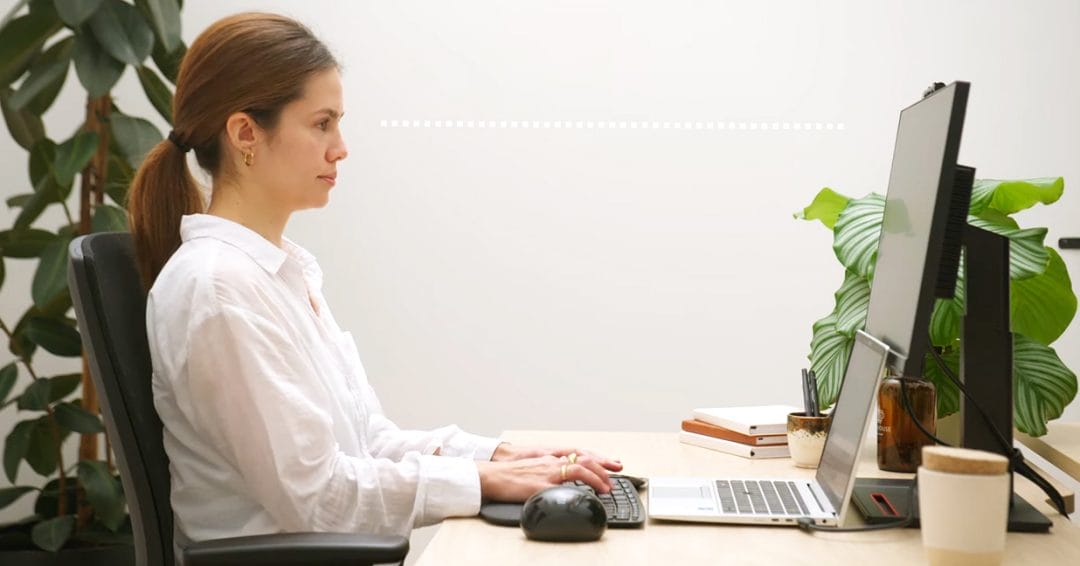 3. Sort out your monitor
When setting up an ergonomic workstation, your monitor should never be at a distance where you need to strain your eyes. In an ideal setup, your eyes should also be level with the top of your monitor screen.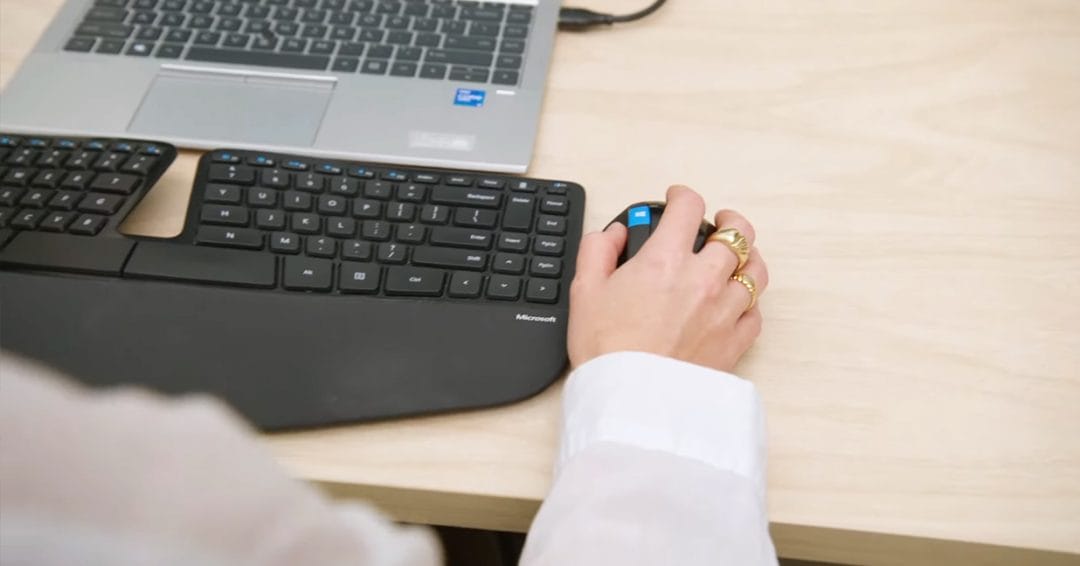 4. Check your keyboard and mouse
An ergonomic keyboard and mouse should be within easy reach of your chair. Keyboards should be adjusted according to whether you tend to sit forward or sit back slightly. 
The tilt of your keyboard should face away from you if you sit forward, and should be tilted towards you if you recline.
Choosing your ergonomic desk chair for your small office design layout  
So, you've learnt some space-saving tips, ticked off your workstation checklist, and now you're wondering what chair to buy. Here's a selection of our best home office chairs — and why each might be the perfect fit for your office:
Konfurb Harmony
The Konfurb Harmony is sleek, stylish, and super comfortable. Designed by the internationally-renowned Martin Ballendat, the Harmony 5 Star is an active seating office chair made to improve posture through natural movement and flexibility. 
With a contoured moulded shell and optional custom fabrics, this seat is a tidy solution for any home office.
Mondo Soho 
The Mondo Soho desk chair is a charming, modern, and functional seating option. With a strong and sturdy 5-star base, adjustable seat height, smooth swivel action and castors, it can easily glide into a home office setting.
Buro Elan
Elegant and stylish, the Buro Elan wins in both the design and the ergonomic departments. The Elan has a synchro mechanism, breathable mesh back, depth-adjustable seat slide, lumbar support, optional armrests, and an optional headrest. A light grey or black design will blend seamlessly into your side room.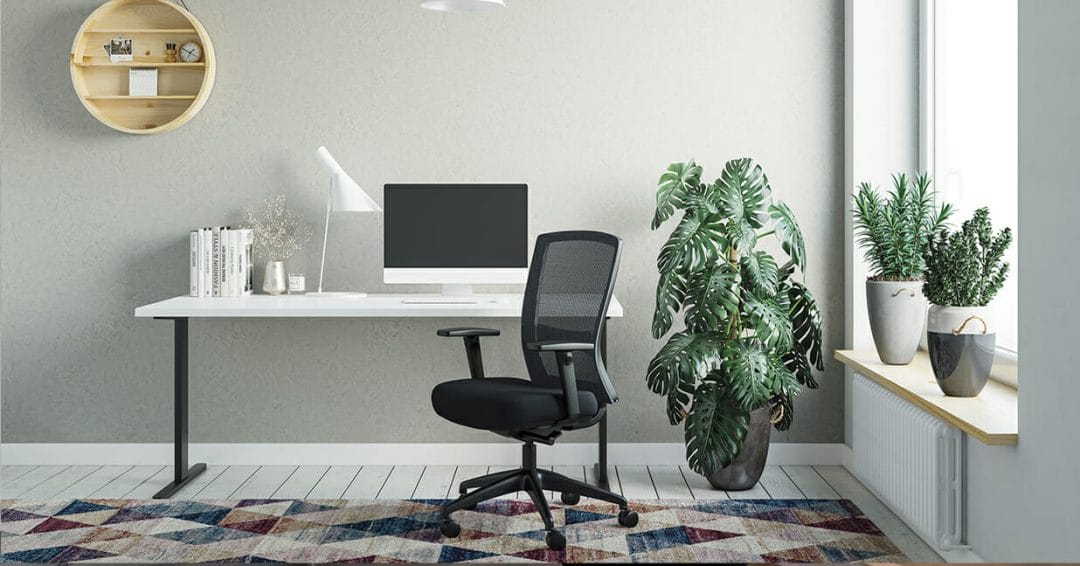 Buro Mentor
The Buro Mentor is for home workers who want the very latest features. Equipped with Dynamic Intelligence™ seating technology, this chair intuitively responds to your weight and organic movement, supporting optimal posture and active sitting.